Looking for the best tools for social media marketing?
Welcome to the club. We all are!
Lucky for us, there are many recent blog posts with lists of the latest and greatest social media marketing tools.
The authors of these posts have done the heavy lifting of finding and testing these tools.
But it still might be a pain to find their articles, read them, and compare them to each other.
That's why in this post, I'm going to summarize the most popular recent articles (from the last 6 months) listing the best new social media tools.
This way you can quickly scan and find the best tools for YOU!
Ok, let's get started.
DOWNLOAD: Looking for some Twitter tools for your marketing strategy? Grab a free copy of our Top 25!
100 Best Social Media Tools For Marketers in 2017 (Latest and Greatest)
Article #1: 50 Best Social Media Tools From 50 Most Influential Marketers Online
Publisher: Content Marketing Institute
Publish date: Dec 2016
This article asks 50 top marketers about their single favorite social media tool. Some people mentioned 2 or 3 tools, so I've included all of these as "votes".
Here's a summary of the results, ranked by number of votes.
Note: I've removed basic social networks like Twitter, Linkedin, Snapchat, FB ads, etc. from the list.
I think we all know about these!
4 VOTES
 Buffer
Votes:
Joanna Wiebe: Creator, Copy Hackers
Jon Morrow: Founder, SmartBlogger
Michael Brenner: CEO, Marketing Insider Group
Kevan Lee: Director of marketing, Buffer
Reasons given:
Browser widget
Content inbox
Company transparency
Integrations (with Pocket, for example)
Easy to use
3 VOTES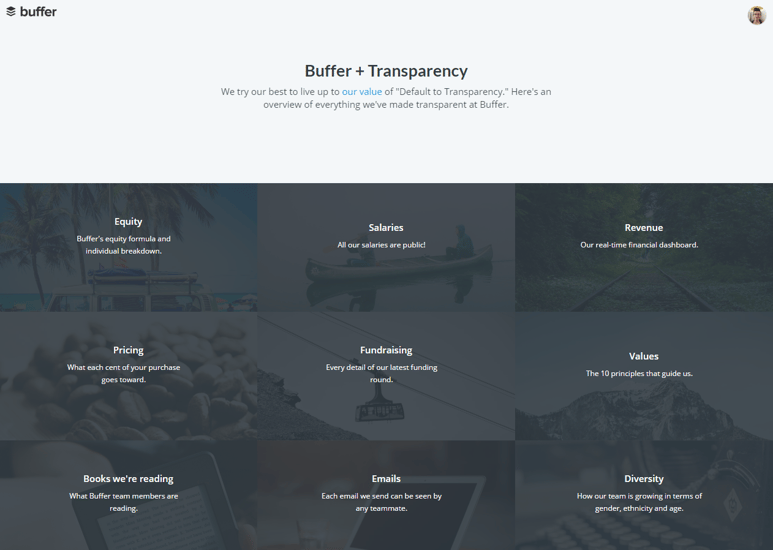 Buzzsumo
Votes:
Neil Patel: Entrepreneur and influencer, NeilPatel.com
Rand Fishkin: Wizard of Moz
Jon Morrow: Founder, SmartBlogger
Reasons given:
Shows hot content in your space
Gives content ideas
Shows influencers who've shared your content
2 VOTES

 Canva
Votes:
Matthew Toren: Owner, iSmallBusiness
Jon Morrow: Founder, SmartBlogger
Reasons given:
Handiness
Makes design easy
Optimizes visual content for all platforms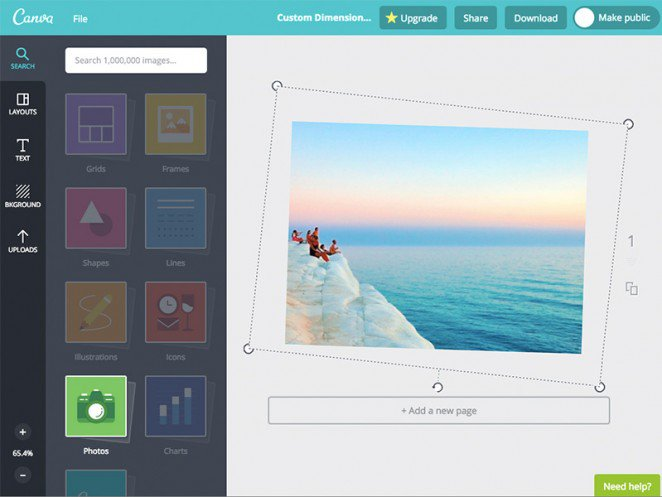 Edgar
Votes:
Andy Crestodina: Co-founder and director, Orbit Media
Josh Steimle: Speaker, writer, and entrepreneur
Reasons given:
Drives traffic
Posts stay in rotation
Saves time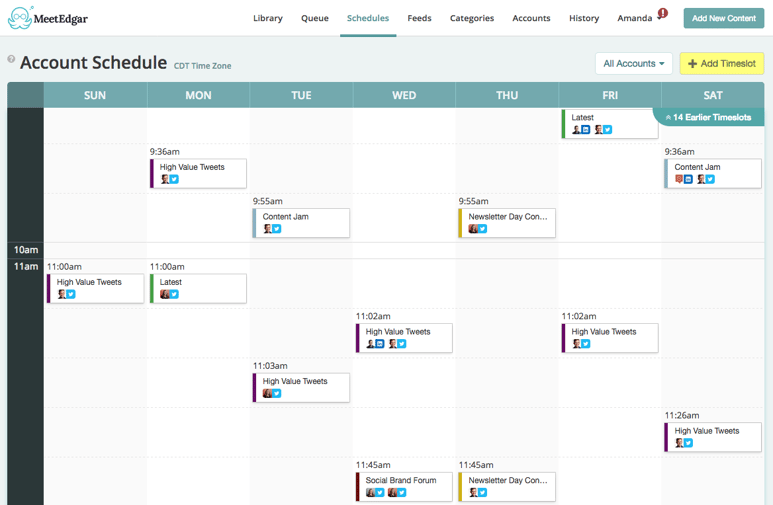 IFTTT
Votes:
Pam Moore: CEO and founder, Marketing Nutz
Tommy Walker: Editor-in-chief, Shopify Plus Blog
Reasons given:
Auto-posting Instagram pics to Twitter
Auto-add sharers of your content to a list in Tweetdeck
Limitless supply of cross-platform recipes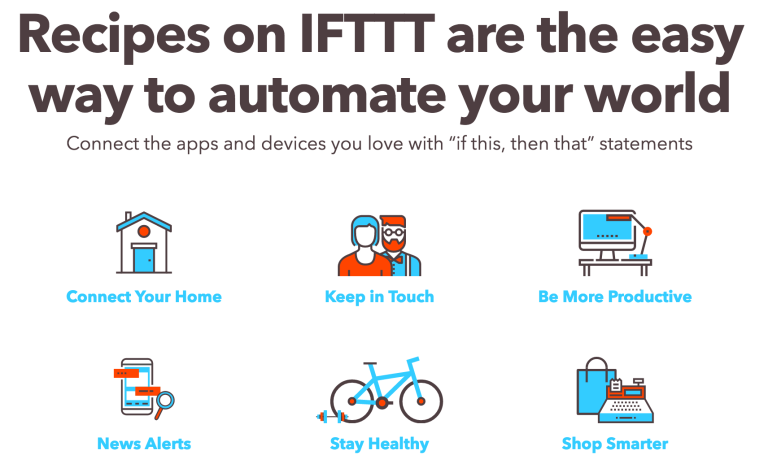 Sendible
Votes:
Kristi Hines: Freelance writer
Daniel Knowlton: Founder, KPS Digital Marketing
Reasons given:
Most features
Connects to highest number of networks
Automatically recycling posts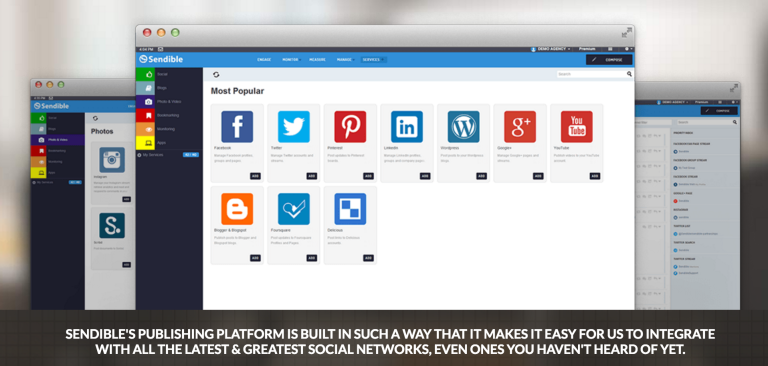 Yoast
Votes:
Jon Morrow: Founder, SmartBlogger
Heidi Cohen: Chief content officer, Actionable Marketing Guide
Reasons given:
1 VOTE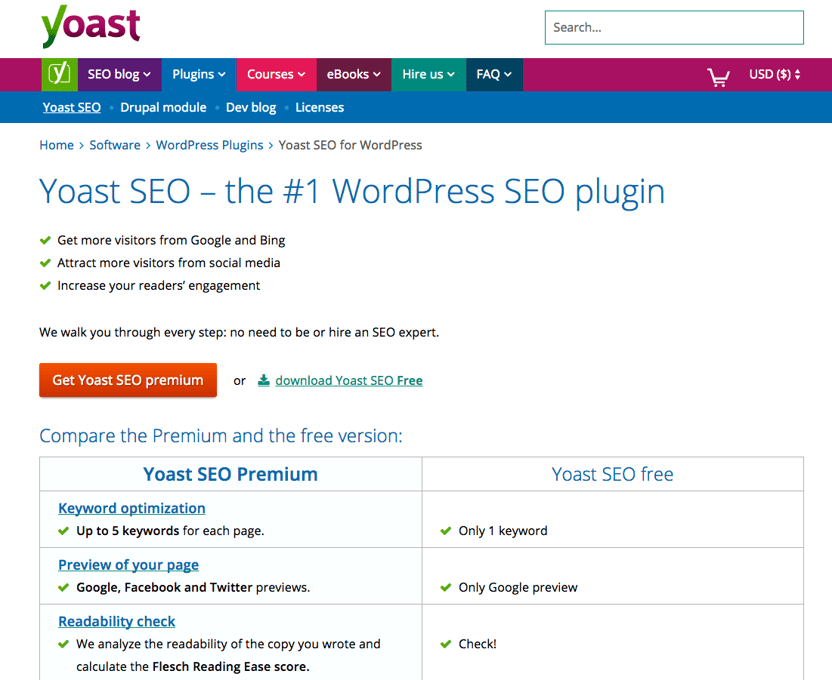 Agorapulse
Vote: Steve Rayson: Director, BuzzSumo
Reasons given:
Easy to manage social mentions
Helps you achieve zero inbox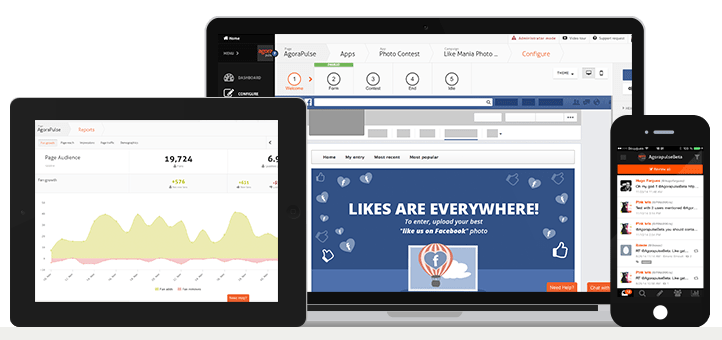 Animoto
Vote: Mari Smith: Facebook marketing expert
Reasons given:
Gorgeous templates, themes and stock music for native videos
Adds text overlays to videos

 Bitly
Vote: Shayla Price: B2B content marketer
Reasons given:
Shortens links
Tracks clicks and measures performance of campaigns
Monitoring daily activity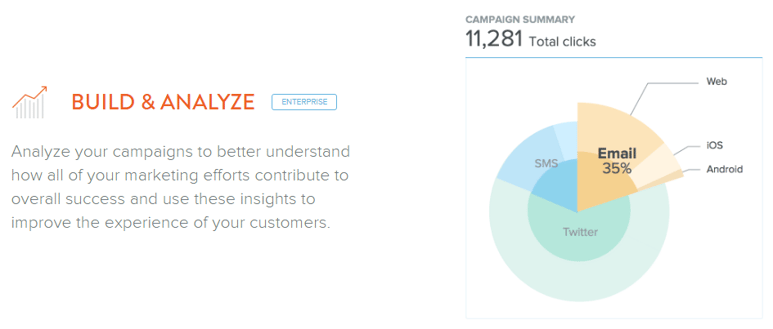 Brand24
Vote: John Rampton: CEO and co-founder, Due
Reasons given:
See people who mention your brand
Monitor your competition
Find potential customers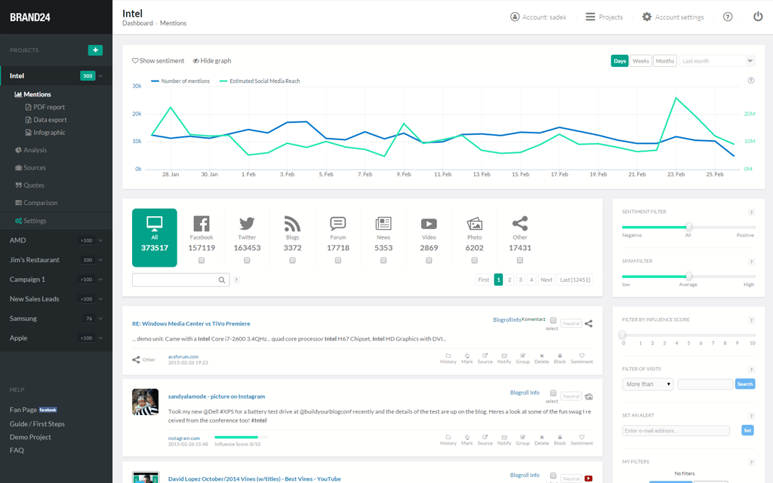 Click to Tweet
Vote: Brian Dean: Founder, Backlinko
Reasons given:
Gives readers easy way to share your content
Easy blog integration
Gets your content more shares (20% more in one example)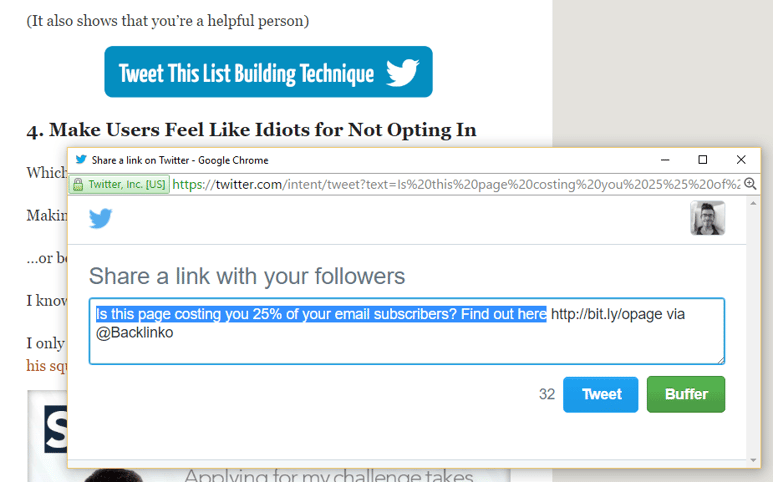 Crowdfire
Vote: Chirag Kulkarni: Entrepreneur, speaker, and adviser
Reasons given:
Affordable at $10/month
Can follow most engaged followers of thought leaders
Produces more follow-backs from relevant people
Automatic DM feature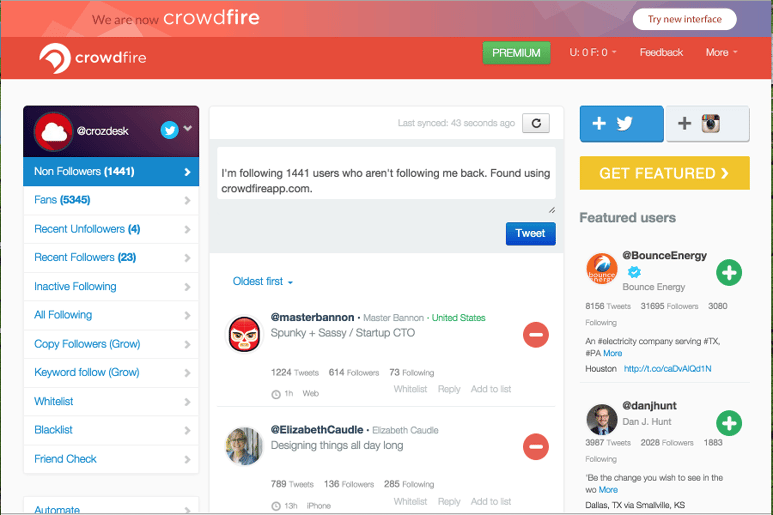 Cyfe
Vote: Nadav Dakner: Co-founder and CEO, InboundJunction
Reasons given:
All-in-one business platform aggregating data from multiple platforms
Easy interface for tracking/assessing/evaluating activity/engagement impact/ROI
Real-time charts and custom reports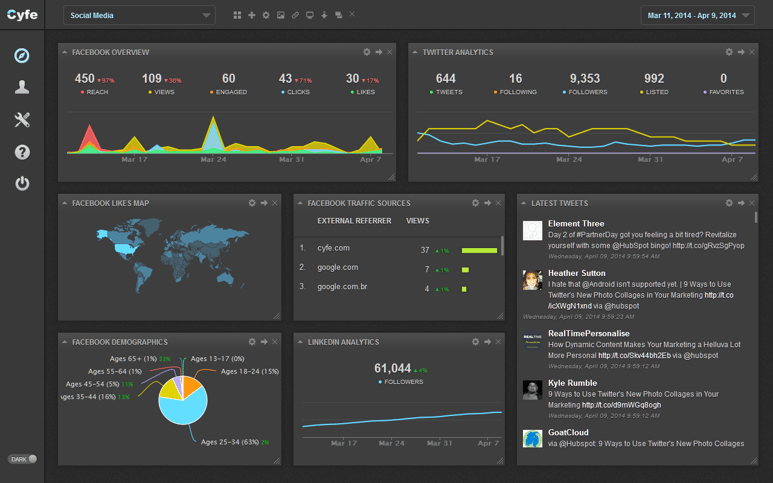 eClincher
Vote: Neal Schaffer: Founder, Maximize Your Social
Reasons given:
Comprehensive social media dashboard
Auto-posting evergreen content with queues
 Elevate
Vote: Jason Miller: Global content marketing leader, LinkedIn
Reasons given:
LinkedIn's employee advocacy tool
Share/organize/measure content across LinkedIn, Facebook and Twitter
Track daily engagements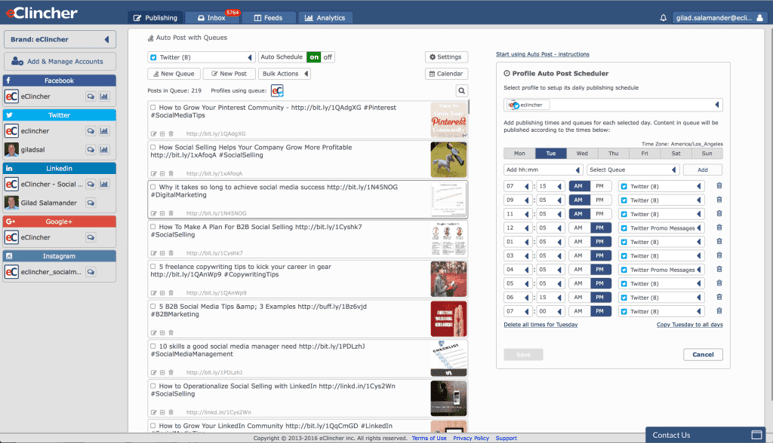 Evernote
Vote: Gerry Moran: Global head of social media, Cognizant
Reasons given:
Helps organize storytelling
Makes social media strategy more successful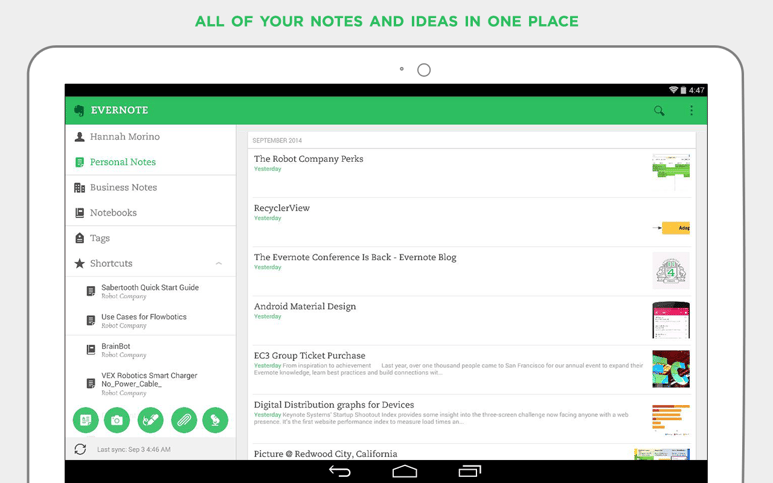 Followerwonk
Vote: Michael Brenner: CEO, Marketing Insider Group
Reasons given:
Understand who audience is
Know when audience is most likely to engage
Find followers who overlap with similar social profiles and influencers
Analyze feature shows when to post most important updates for exposure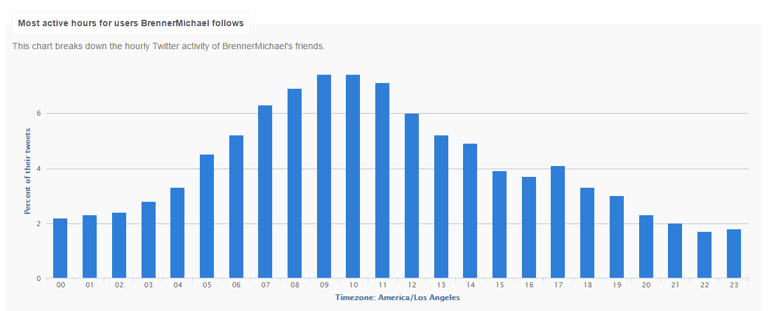 Growthpup
Vote: Everette Taylor: CMO, Skurt
Reasons given:
Most efficient tool for growing Instagram followers/engagement
Hands-free experience
Affordable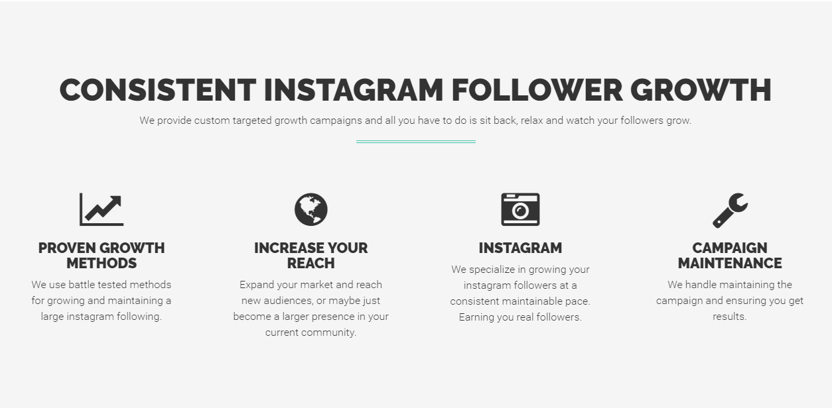 Grum
Vote: Cammi Pham: Partner, ThinkRenegade
Reasons given:
Helps navigate new Instagram algorithm
Makes it easier to upload/process/schedule photos
Helps add hashtags to the first comment from desktop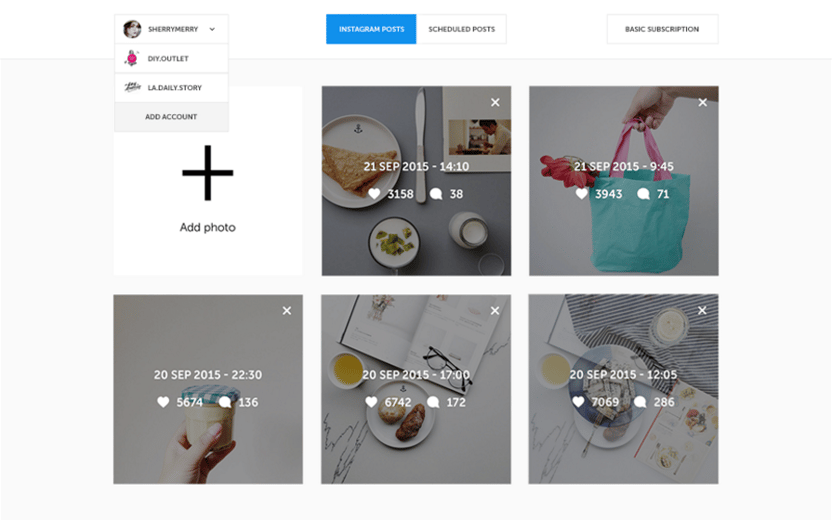 Huzza
Vote: Michael Stelzner: Founder and CEO, Social Media Examiner
Reasons given:
Broadcast live show featuring up to 6 guests at one time
Simulcast it to Facebook
Real-time interaction, screensharing
Lets users subscribe to your show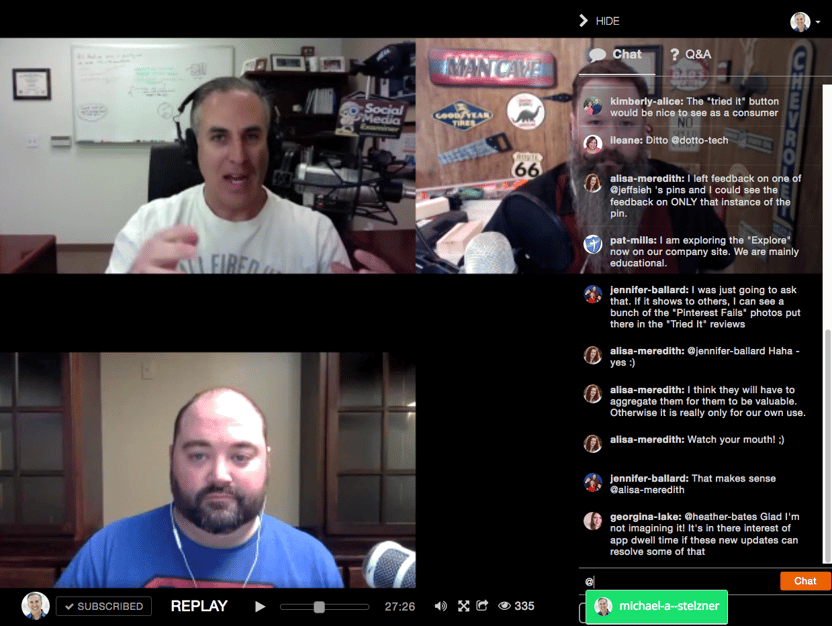 Linkedin Sales Navigator
Vote: Johnathan Dane: Founder, KlientBoost
Reasons given:
Helps reach out to decision-makers at companies that could be ideal clients
Lead gen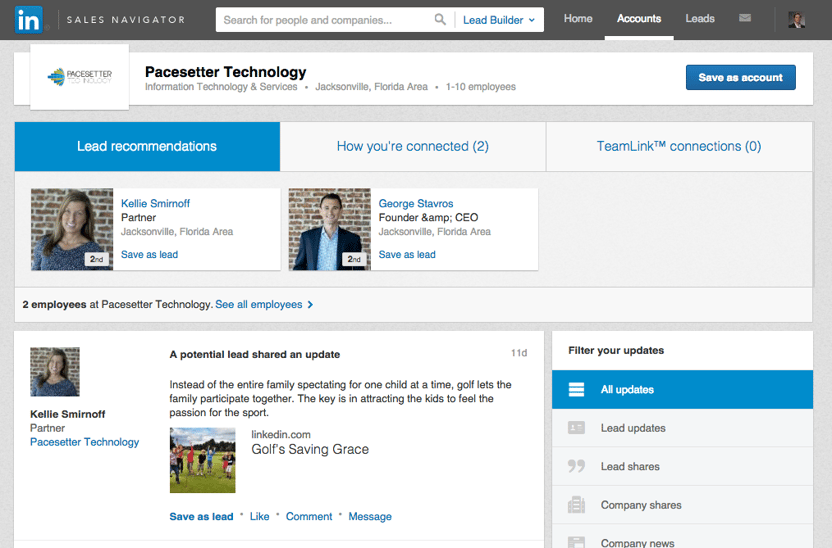 Narrow
Vote: William Harris: Founder, Elumynt
Reasons given:
Scale Twitter account intelligently
Interact with hashtags, audiences of influencers, keywords and more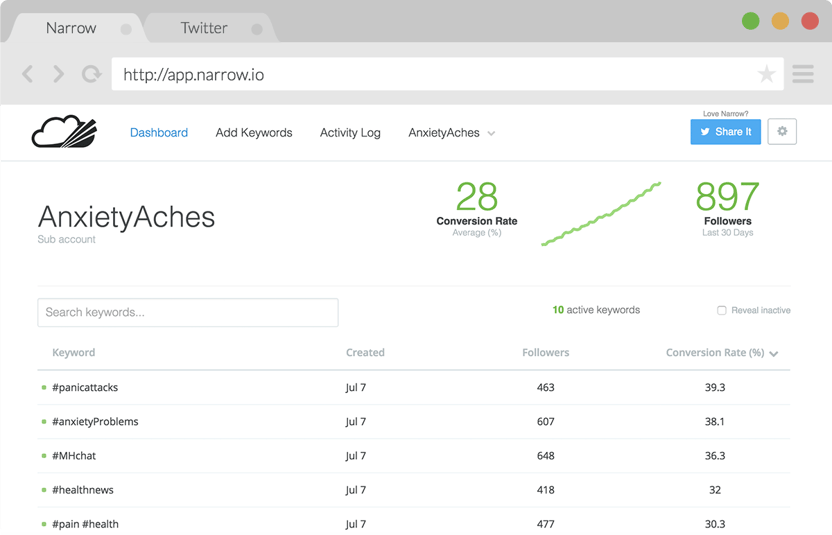 Oktopost
Vote: Murray Newlands: Co-founder, Due.com
Reasons given:
Helps you get proactive
Makes sharing easy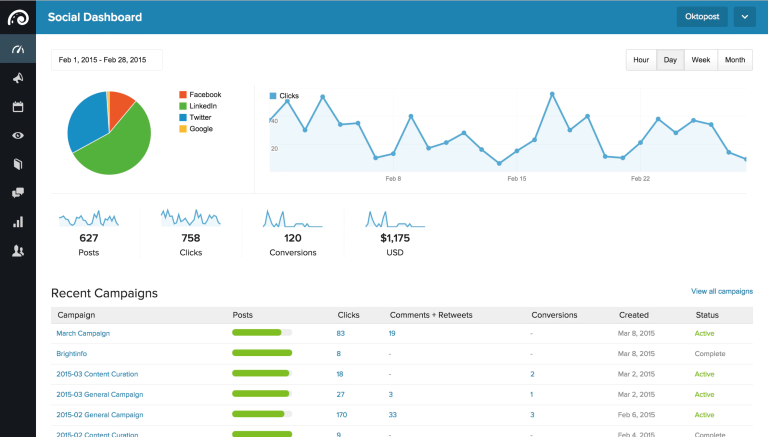 Pocket
Vote: Kevan Lee: Director of marketing, Buffer
Reasons given:
Helps batch social media reading
Smooth integrations (like sharing directly to Twitter and Facebook)
Recommendations area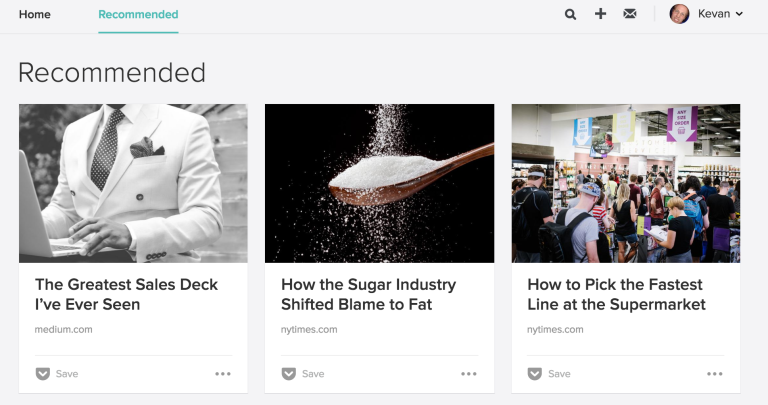 Post Planner
Vote: Diana Adams: Owner, Adams Consulting Group, Inc
Reasons given:
Built to increase engagement
Gives you access to the most viral posts on Facebook  and Twitter (regardless of your niche)
Provides a huge list of status ideas.
Recycle button to load up and re-post evergreen content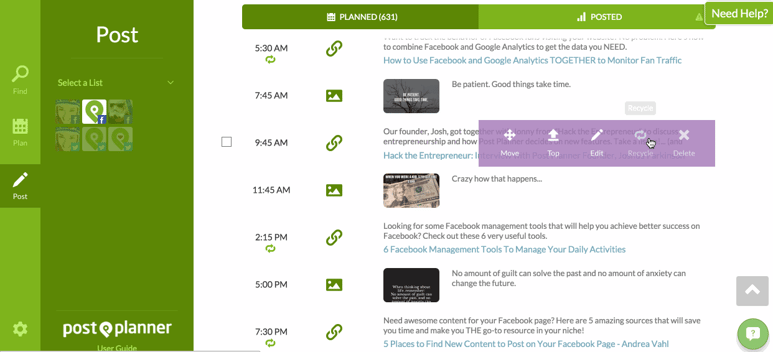 Quuu
Vote: Shane Barker: Digital strategist, ShaneBarker.com
Reasons given:
Hand-curated and content-promotion platform
Articles reviewed by real people
Promotes only the highest quality content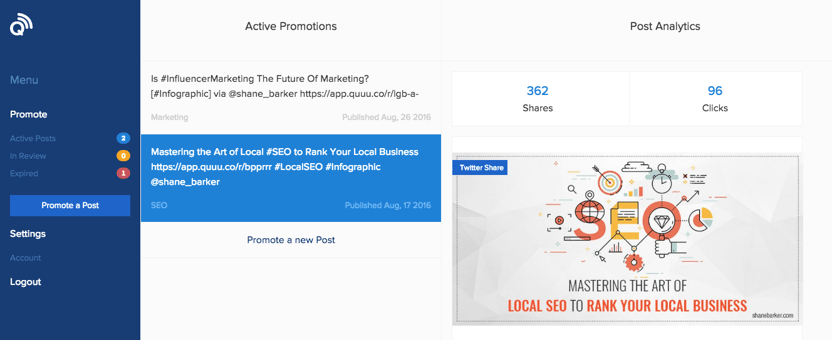 Qwaya
Vote: Ed Leake: Managing director, Midas Media
Reasons given:
Native advertising
Helps treat and optimize Facebook like AdWords
Robust campaign structuring, split-testing, and automation tool set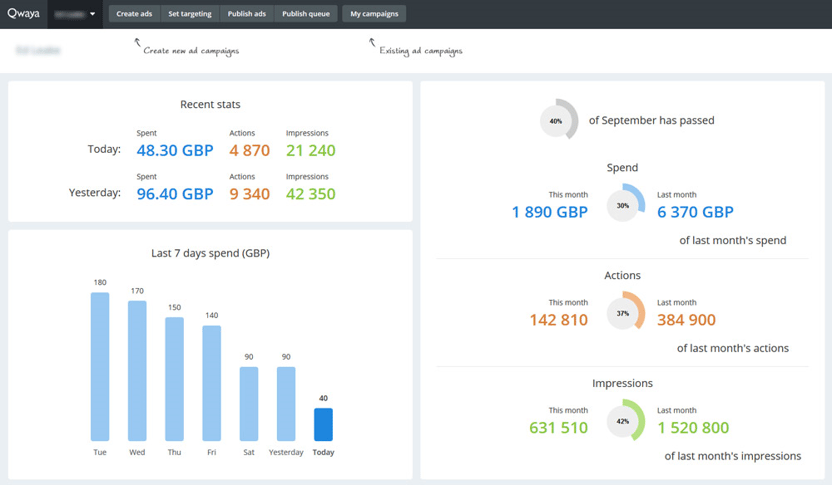 Repost
Vote: Monina Wagner: Social media community manager, Content Marketing Institute
Reasons given:
Shares content while giving credit
Gives brands an opportunity to tell their story with user-generated content
Creates positive emotional experience, builds consumer loyalty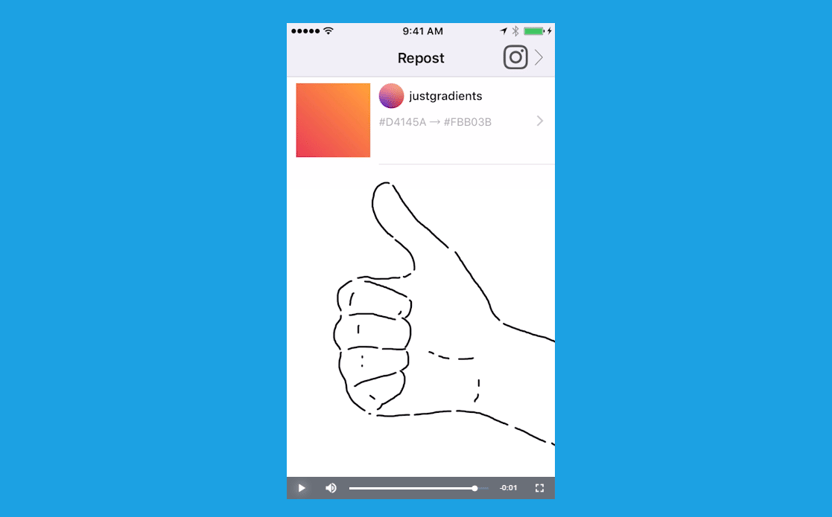 Ripl
Vote: Scott Stratten: President, UnMarketing
Reasons given:
Visual content creator
Goes beyond static images
Lets you create animated visuals for social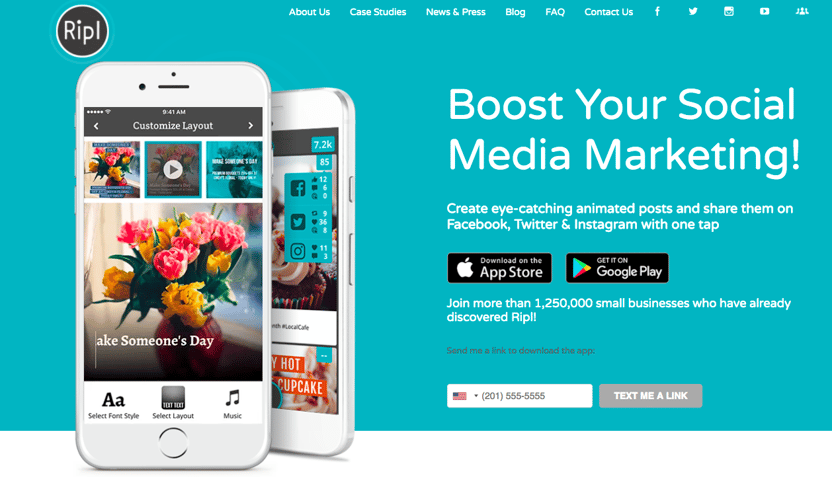 Rival IQ
Vote: Jay Baer: Founder, Convince & Convert
Reasons given:
Compare your engagement rate and top-performing content with competitors
Insightful and easy to use
Automated, custom reporting. One click PDF or PowerPoint deck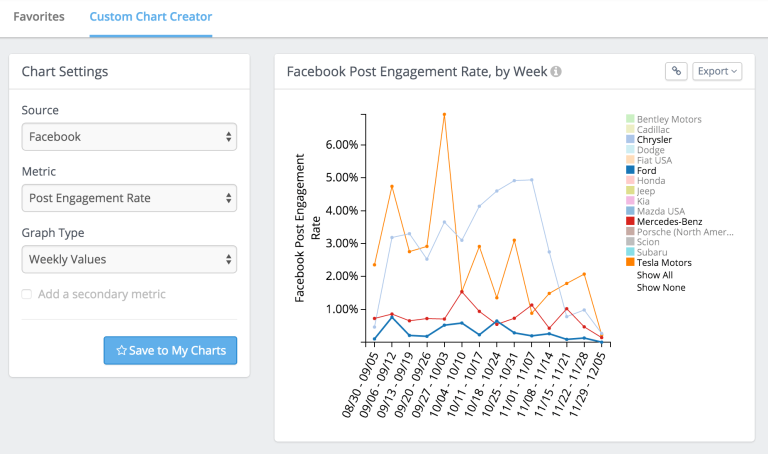 Socedo
Vote: Matt Heinz: President, Heinz Marketing Inc
Reasons given:
Identifies new prospects on Twitter then automates engagement with them on your behalf
Generate leads by matching B2B marketing-related keywords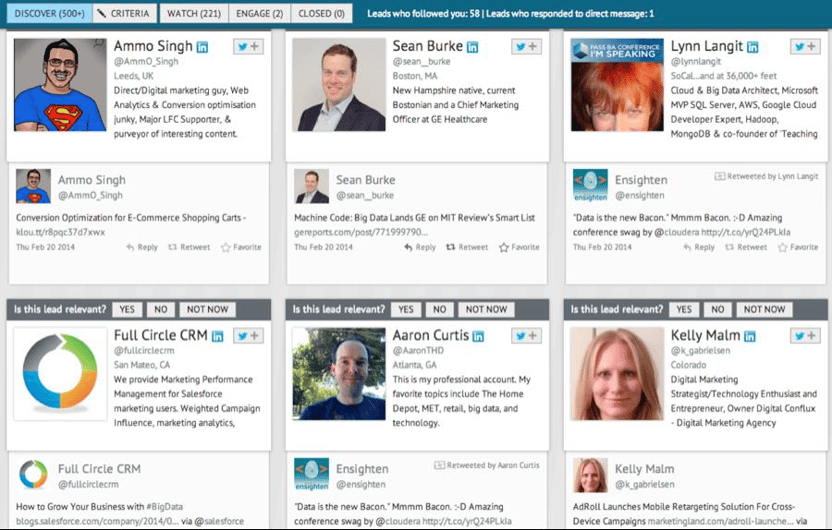 Start a Fire
Vote: Sam Hurley: Founder, Optim-Eyez
Reasons given:
Provides shared credit to both content publishers and curators who share it
Simple, quick to use, and integrates with other social sharing tools
Your face appears in pop-up on the articles you share + custom link where you can direct visitors back to your own best content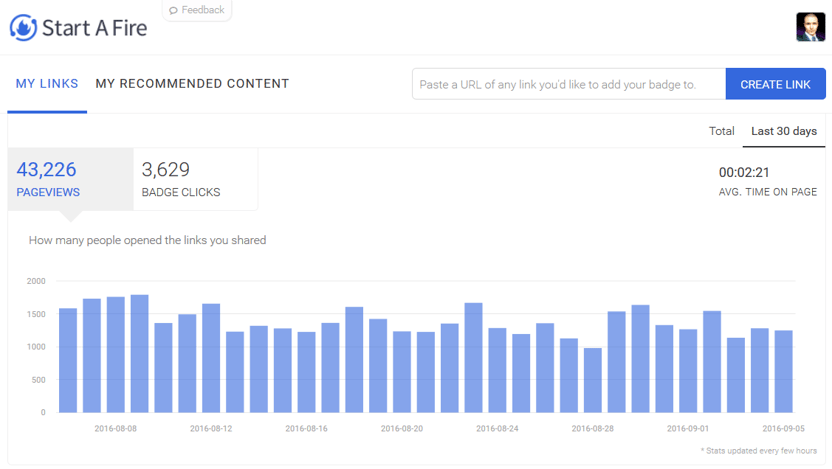 Sumo
Vote: Jeff Bullas: CEO, JeffBullas.com
Reasons given:
Creates social-sharing buttons – onsite, SMS, Flipboard, and WhatsApp
Tracks social counts on blog posts
Welcome Mat popup feature captures emails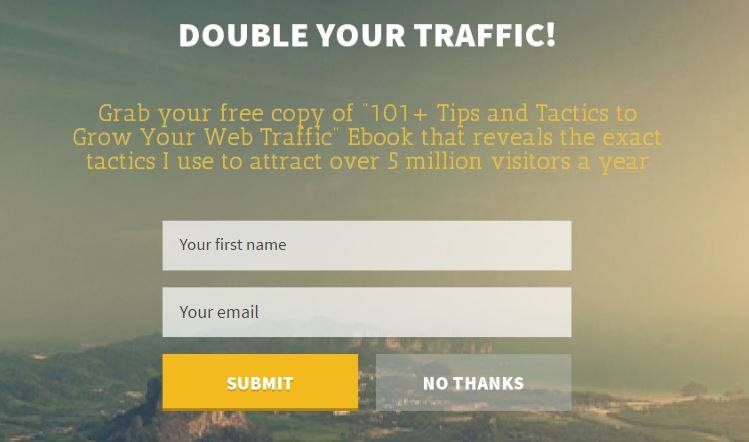 Tweetdeck
Vote: Tommy Walker: Editor-in-chief, Shopify Plus Blog
Reasons given:
Build dashboards that give real-time pulse on industry/competition/popular content
Integration with IFTTT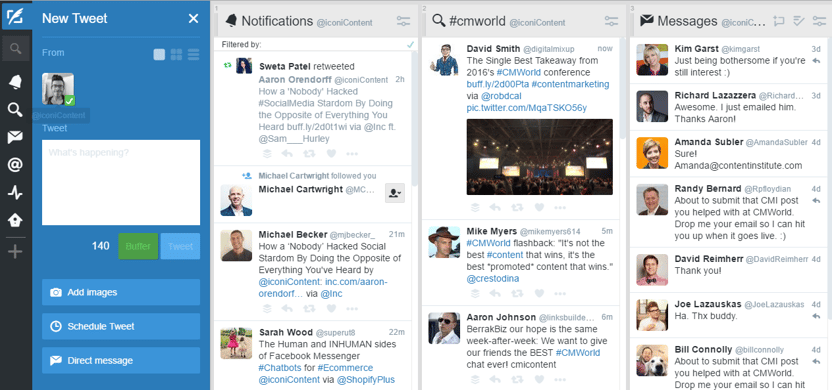 Venngage
Vote: Ross Simmonds: Digital strategist, RossSimmonds.com
Reasons given:
Easy to use infographics tool speeds up visual output.
Creates graphics for social, SlideShare or presentations
super versatile and intuitive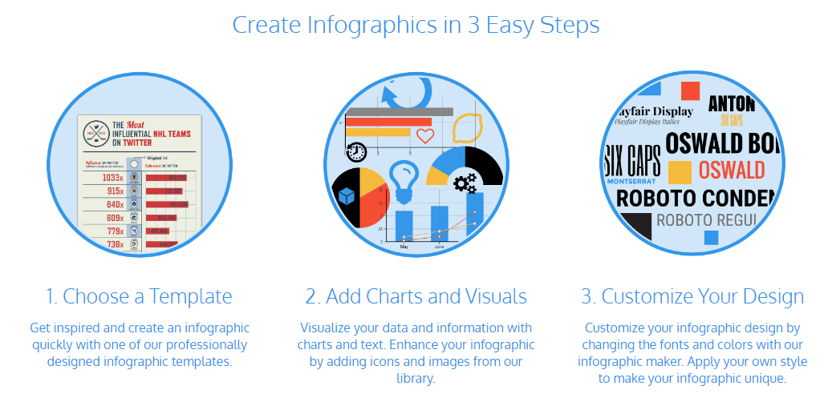 Viral Content Buzz
Vote: Ann Smarty: Founder, SEO Smarty
Reasons given:
Efficient social media promotion tool
Promote your article by putting it in front of social media influencers
Gives huge boost in social media interactions and higher traffic

 Wordswag
Vote: Rachel Pedersen: Social media strategist
Reasons given:
Mobile app that turns ideas, quotes, and content into attractive graphics
Shares on Facebook, Instagram, and anywhere
Makes followers think you have a graphic designer "on call"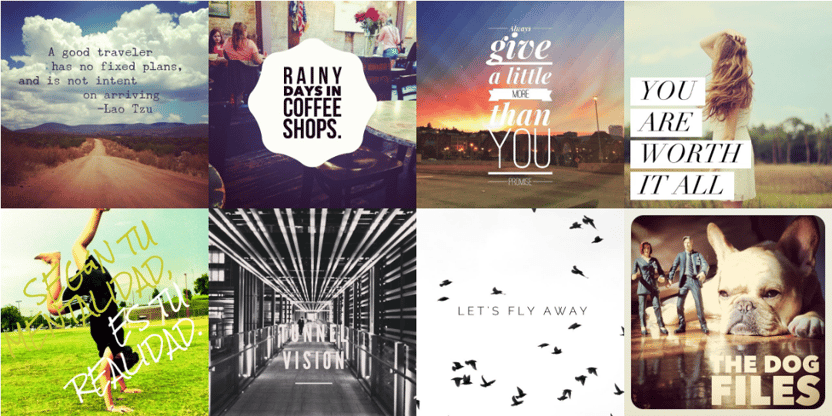 Article #2:  The 11 Top Social Media Management Tools I Can't Live Without   
Publisher: Socially Sorted
Publish date: Jan 2017
This article from Donna Moritz offers 11 tools that she uses herself every day to get big results.
As Donna says, she's fussy! And she has tested A LOT of tools. So there are good reasons she has chosen these 11 tools to run her business.
Her criteria for choosing the tools are as follows:
It should be intuitive and easy to use.
It has to have great support.
It should allow me to do at least two major functions really well.
It has to save me time.
Great analytics and reporting.
It has to be affordable.
The company has to be forward-thinking.
So… without further ado, here are Donna's favorite tools:
 Agorapulse
Features/Benefits:
All-around tool
Helps you monitor mentions/responses and get to "Social Inbox Zero"
 Tailwind
Features/Benefits:
Go-to, all-in-one Pinterest tool
Content discovery
 ViralTag
Features/Benefits:
Good for recycling evergreen content
Affordable
 Later
Features/Benefits:
Best tool for scheduling Instagram posts
Fun UI
"Link in Bio" feature
 Tack
Features/Benefits:
Helps you get permission to use other people's Instagram content
 Post Planner
Features/Benefits:
Helps you find proven content that will guarantee high engagement
"a treasure trove of content to choose from"
Facebook Scheduling Tool
Features/Benefits:
Native tool
Lets you schedule posts to also be removed from your page
Team features
 Yoast
Features/Benefits:
Checklist for best practices in blog publishing
Helps SEO
 Social Warfare
Features/Benefits:
Helps increase social shares on your blog content
Sleek design
 Disqus
Features/Benefits:
Best tool for managing blog comments
Article #3:  23 Cool Tools for Social Media Marketers  
Publisher: Social Media Examiner
Publish date: Feb 2017
In this article, Social Media Examiner overlord Michael Stelzner offers a bunch of new tools that you probably haven't heard of, let alone used!
Many of these tools are not specifically part of social media marketing workflows, but rather about generally working in the digital space — which makes the recommendations very interesting.
Here are the 23 tools:
 Taco
Features/Benefits:
Lets you combine tasks/tickets from different platforms (Trello, Evernote, email, etc) into a master to-do list
 Grammarly
Features/Benefits:
Helps you spell-check and grammar-check your social media posts
Cool browser plugin
 Typeform
Features/Benefits:
Helps you create visually appealing forms and questionaires on the web.
Optimized for mobile use
 Twitter Analytics From AgoraPulse
Features/Benefits:
Lets you to compare your Twitter account to others
Compare followers, quality of interaction, amount of activity, etc.
 Grytics
Features/Benefits:
Helps you analyze your Facebook groups
Gives you statistics based on your most active members, engagement and activity scores
Shows you your top posts in your group
 Patch
Features/Benefits:
Automatically edits your images and simulates a blurred background effect that lets the subject of your photo stand out
Great for sharing from your mobile device
 Slim Lists for Trello
Features/Benefits:
Helps you see more of your tasks at a glance
Gives you all/most of the information, reduced up to about 50%, allowing you to fit more on your screen
 Ripl
Features/Benefits:
Helps you creates images, video, captions, and moving text
Lets you easily do a lot of motion graphics
You can even have text that zooms toward you or on a crawl
 Senders
Features/Benefits:
Caller ID for email
Pulls info based on a sender's email account and lets you know all about him/her (name, title, bio, links to their Twitter, LinkedIn, Facebook accounts, etc.)
Shares last tweets, Twitter follower count, and links to Google search for the person
 OneTab
Features/Benefits:
Helps you manage overload of tabs on your browser
Sends all of your tabs into one tab as a list of clickable links
 G-Lock Apps
Features/Benefits:
Sends your promo email through a filtering system to tell you whether it will go to the Gmail Promotions tab, spam folder or inbox
 Assitant.to
Features/Benefits:
Native Gmail plugin accesses your Google calendar.
Offers up a few available appointment times, and populates them into the email you're writing
 FUNIPICA
Features/Benefits:
Physical product that you attach to your device
Big lens clips over the top of the lens on your device and offers a super-wide angle with a slight fisheye look to it
 Darkness – Beautiful Dark Themes
Features/Benefits:
Turns white portions of browser/app dark gray/black and text white
Makes reading easier in low light situations
 FocusMusic
Features/Benefits:
Music tool helps you focus and get more work done when you're busy
Has electronic dance music, downtempo, classical, and a channel called Rain.
 Crowdfire
Features/Benefits:
Lets you schedule posts to Twitter and Instagram
Helps you engage with followers, clean up followers, and find new followers based on keywords
 Speedtest
Features/Benefits:
Lets you test and troubleshoot the download and upload speeds of your Internet connection
 Google Analytics URL Builder Chrome Extension
Features/Benefits:
Helps you track activity around a URL inside Google Analytics by quickly creating and tracking custom UTM codes
 Editorr
Features/Benefits:
Get 24/7 writing help from real people who edit your texts, large and small
Great for press releases, blog posts, or even social media posts
 Google Data Studio
Features/Benefits:
Allows you to easily create visual dashboards for yourself, a customer, or your boss
 Pocket Explore
Features/Benefits:
Bookmarking site recently added by Pocket
Curates all of the content saved to its site into a searchable, public news feed
Suggests content based on your interests
 Prisma
Features/Benefits:
Add artistic filters to your photos
Turns your images into art with a variety of artistic filters
 Slither
Features/Benefits:
Game that lets you move around as a snake, along with other players.
Goal is to intercept the other snakes, knock them off the board, and eat their dots.
Article #4:  9 Tools to Simplify and Automate Social Media  
Publisher: Inc Magazine
Publish date: March 2017
This article is Inc Magazine's attempt to offer the best automation tools for social media marketing.
The tools they list include many of the juggernauts of the social media marketing industry.
Here are the tools:
 PowerPost
Features/Benefits:
Helps you easily create, curate and distribute your blog content
Customize each piece of content for targeted platforms
Leverage collaboration features for creating, editing, scheduling, publishing content
 SocialRank Realtime
Features/Benefits:
Combines SocialRank's existing audience segmentation and machine-learning infrastructure with AI to anticipate consumer needs
If someone tweets complaints about being tired, your company could be prompted to respond with a cup of coffee on the house, for example
 Buffer
Features/Benefits:
Automated scheduling at optimized times
Makes it easy to add tweets, photos, quotes, articles, etc. to your queue
View curated high-performing content that you can re-share
 Socedo
Features/Benefits:
Brings social media leads to you by crawling Twitter chatter data for keywords
Occurs in real time, qualifying prospects on the basis of social behavior
Syncs leads to CRM systems like Salesforce, Marketo, and HubSpot
 Likeable Hub
Features/Benefits:
Offers thousands of content ideas and trending topics based on your industry
Proprietary TurboPost technology automates the amplification, paid distribution, and re-sharing processes for major social platforms
 Sumo
Features/Benefits:
Improves website traffic and conversion rates
Makes it easy to understand how users interact with your site and where to improve
Offers customizable Pop-up boxes, Welcome Mats, Smart Bars, and Scroll Boxes
 Zapier
Features/Benefits:
Integrates multiple web apps for customizable automation
Allows you to push data between favorite social media automation tools, creating a customized automated workflow for your team
 CoSchedule
Features/Benefits:
Offers a single marketing calendar for all your content and social needs
Streamlined, drag-and-drop marketing calendar for inbound marketing content, blog posts and social distribution
ReQueue feature automatically fills schedule gaps with re-shares of your best content
 Hootsuite
Features/Benefits:
All the social platforms in one dashboard (connect more than 35 social networks)
Allows customized permissions for deep internal controls over content and multiple users
Real-time analytics help you adapt your strategy to most effective performance metrics
Article #5:  The 20 Best New Social Media Tools to Try in 2017
Publisher: Buffer
Publish date: November 2016
This article describes the latest and greatest social media tools that began taking off in 2016 and likely to take off in 2017.
All the tools were found on Product Hunt and added to a this collection.
You will surely find tools here that you've never heard of, so enjoy!
Here are the tools:
 Quuu
Features/Benefits:
Real people hand-curate content for you
Use the content to post on social media
Integrates with Buffer
 Panda 5
Features/Benefits:
Helps you speed up content curation process by browsing multiple websites at once
Pulls in RSS feeds of your favorite content
 Zest
Features/Benefits:
Tab extension helps you discover great marketing articles
All articles are curated by Zest's community of marketers and manually approved
 Yotpo Curation
Features/Benefits:
Helps you collect and use user-generated Instagram photos
Helps get proper permissions
 Refind
Features/Benefits:
Helps you re-discover links you've previously saved when you need them
Shows you what your friends have saved
 Adobe Spark
Features/Benefits:
Helps you create beautiful graphics, web stories, and animated videos in minutes
Templates provided so you don't have to start from scratch
 Rocketium
Features/Benefits:
Helps you create short videos with overlaid text
Choose different aspect ratios and the app automatically resizes captions
 Pixabay
Features/Benefits:
Offers 790,000+ free photos, illustrations, vectors, and videos for your use
Pixabay community adds 1000+ new, original, high-res images/videos every day
 gifs
Features/Benefits:
Take any social video or live video (FB Live, YouTube Live, Periscope, etc.) and quickly turn it into a GIF
Add url of video and start cropping, adding captions, framing, etc.
 CalendarX
Features/Benefits:
Create a personal calendar your followers can follow
Push important events to the personal calendars of your followers
 Rebrandly
Features/Benefits:
Custom URL shortener for sharing branded links
Turn long, complex URLs into branded, memorable ones
 Yala
Features/Benefits:
Slack bot that uses machine learning to help you know the best time to post to Twitter and Facebook
Lets you publish posts to social media from Slack
 PostReach
Features/Benefits:
Automates content reporting for you
Tells you key traffic stats, share counts and the influencers who shared your content
 Reveal
Features/Benefits:
Slack bot that brings you your Facebook and Instagram metrics
Allows you to manage your ad campaigns from within Slack
Alerts you about significant changes to your ads' CTR/CPC so you can react
 Ghost Browser
Features/Benefits:
Lets you to log into any website with multiple accounts from one window
Handy for managing multiple social media profiles all the social media platforms
 Engage by Twitter
Features/Benefits:
Standalone app by Twitter to help you manage your Twitter profiles
Helps you connect with influencers by highlighting important mentions
Provides you with more data about your profile and tweets
 Snaplytics
Features/Benefits:
Provides you with Snapchat metrics so you don't have to collect them manually
Helps you track your brand's influencers' metrics (if you're working with influencers)
 Intellifluence
Features/Benefits:
Helps you discover and collaborate with the right influencers for your brand
Focuses on key peer level influencers instead of the big names
Makes influencer marketing more viable for SMBs
 Waaffle
Features/Benefits:
Helps you aggregate and monitor social media posts from Twitter and Instagram
Analyze and publish the aggregated content
 Falcon.io
Features/Benefits:
Helps you listen on social, engage with your customers, manage/publish content, build responsive pages
Also a Customer Relationship Management (CRM) tool
More Articles
Above are the 5 recent articles that we found the most compelling, but there are many more.
Here is a list of 8 more recent articles about amazing social media marketing tools.
Check them out!
1. 11 Helpful Social Media Tools for Marketers
Social Media Examiner
November 2016

2. The 11 Best Social Media Automation Tools For Smart Content Marketers

Jeff Bullas
November 2016 3.
3. 4 Helpful Tools for Organizing Your Social Media Calendar

Hubspot
October 2016
4. 6 Useful Social Media Tools for Marketers
Social Media Examiner
March 2017
5. Our 13 Favorite Social Media Marketing Tools for Agencies
Mention.com
December 2016
6. Top 10 Social Media Management Tools You Should Try Now
Entrepreneur Magazine
March 2017
7. 10 Social Media Marketing Tools That Will Make Your Competitors Weep
Jeff Bullas
November 2016
8. 52 Social Media Management Tools You Must Have for Your Business
SmallBizTrends.com
February 2017
Over to You!
Hope you enjoy this roundup of the best social media tools according to some of the best blogs in the business!
Even though we've shared over 100 tools here, I'm sure we missed a few. And I'm sure there are new tools that came out this year that we haven't seen yet.
So if you're using any of these awesome tools, please tell us about them in the comments!
Source link